ROAD TRANSPORT
At BBA we provide a first class road transport service throughout Europe, with regular trips to Ireland and France. Currently on the road we have 9 Oakley and JSW horseboxes, ranging from 2-horse boxes to those with the capacity to travel 9, painted in our distinctive red and white colours. Our team can organise everything you need to transport your horse in and around Europe, including: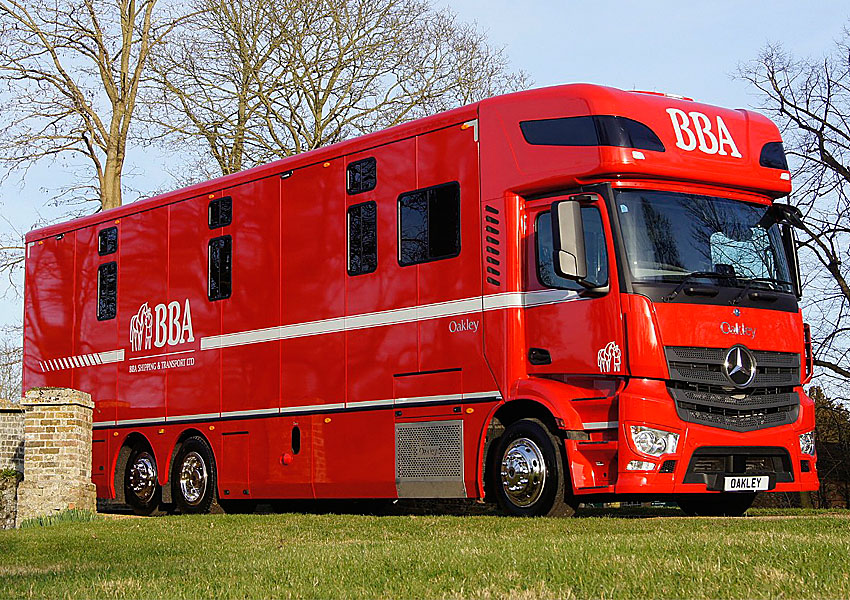 BBA Oakley horsebox
Government Health Papers
DOCOMS
Customs Documents
Transit Stabling
Stud Book Registration
Train and Ferry Booking Service
Our transport manager and horseboxes can be found at most European bloodstock sales and if you are thinking of having a runner, at any racecourse within Europe, give us a call. We can help you organise everything you may require for your trip — whatever your needs may be.
For a competitive quote or for more information on European road transport please contact our Road Transport Manager, Sandra Harper .